Dear Readers,
I'm honored to present the second issue of the twelfth volume of TRANSIT Journal: "Landscapes of Migration." As a continuation of last year's project, this issue's scholarly and literary works seek to investigate rapidly changing demographics, contested geopolitical borders and histories that shape human relationships to immediate environments. Indeed, the term "landscapes," however conventionally or metaphorically understood, is here thoroughly, but not exhaustively, explored for new critical perspectives and possibilities for resistance against colonial, capitalist forces. This issue is thereby an important step in opening up avenues for analysis that take seriously the dynamic relationships between subjects and their milieus.
This issue begins with Joscha Klueppel's "Emotionale Landschaften der Migration: Von unsichtbaren Grenzen, Nicht-Ankommen und dem Tod in Stanišićs Herkunft und Varatharajahs Vor der Zunahme der Zeichen," in which perpetual non-arrival is seen as constitutive of the modern migratory subject; invisible borders separating a subject from a society, a family or itself necessitate an understanding of landscape as a perpetually evolving, fragmentary experience.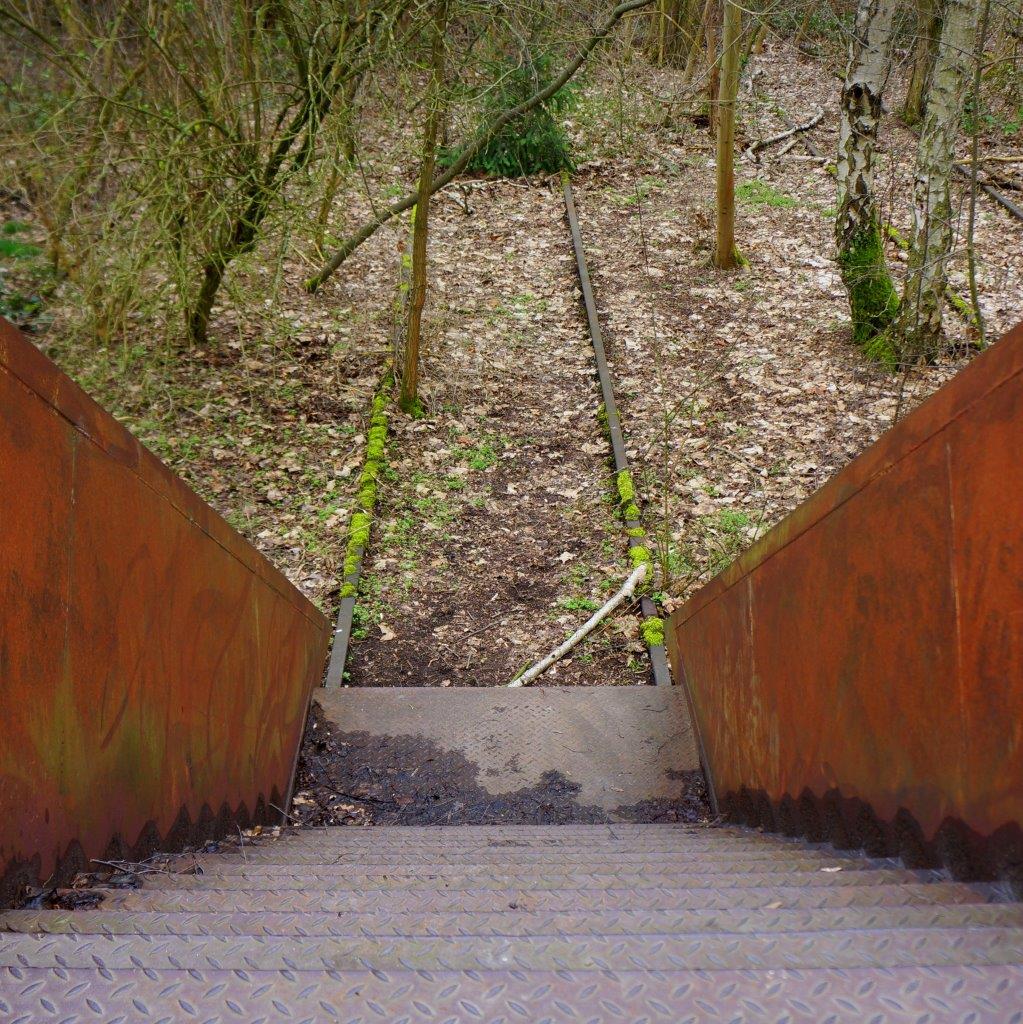 "Merkel the German "Empress Dowager"? Reactions to the Syrian Refugee Crisis in China and other East Asian Countries" by Qinna Shen uses Jiny Lan's painting Die Krone (2018) to open up the nuanced, complicated relationship between German refugee politics and various Chinese communities (online, expat, etc.). Ultimately, Shen uncovers a near universal disinterest among Chinese communities in building a "Willkommenskultur" and thereby argues for increased humanitarian engagement from China and a number of other East Asian countries.
In his "Performing Empire: Theater and Colonialism in Caroline Link's Nirgendwo in Afrika," Peter Erickson demonstrates how performance can be used to uphold, reinforce and reinstate colonial hierarchies. Through an analysis of key scenes and the director's commentary in Caroline Link's film, Erickson reveals colonialist assumptions about the indigenous populations and their agency in performance.
Anna Horakova's "Paradigms of Refuge: Reimagining GDR Legacy and International Solidarity in Jenny Erpenbeck's Gehen, Ging, Gegangen" reexamines this recent novel by highlighting it as a response to both GDR history as well as the contemporary so-called refugee crisis. Through an examination of GDR ideals and often contradictory practices towards refugees, Horakova explores possibilities for a critical recuperation of socialist solidarity.
The first half of this issue concludes with Patrick Ploschnitzki's translation of an interview between David Gramling and novelist-activist SchwarzRund: "Letting The System Completely Absorb Me Would Be So Much Easier: An Interview with the Novelist-Activist SchwarzRund." Exploring Afro-German experiences and ruminating on what it means to be a novelist in Germany's contemporary literary scene, the conversation touches on a wealth of topics, ranging from multilingualism to race and queer politics in modern Germany.
In addition to these articles, TRANSIT is excited to offer our readers a selection of translations from the recent and critically essential Eure Heimat ist unser Albtraum (2019).
In this essay collection, contemporary German writers, scholars, and activists reevaluate and break open the concept of "Heimat" [homeland]–a contentious term that has regained currency in light of shifting demographics and the influx of refugees. For more on the translation of the term and understanding its German context, Jon Cho-Polizzi and I have written a Translators' Introduction, which is followed by a Foreword from Fatma Aydemir and Hengameh Yaghoobifarah, both of whom were the editors of and contributors to the original collection. The rest of
the collection offers authors' personal accounts of daily life, all of which cover a wide variety of themes in the pursuit of critically engaging with the term "Heimat":
Visible — by Sasha Marianna Salzmann; translated by Lou Silhol-Macher
Work — by Fatma Aydemir; translated by Be Schierenberg
Trust — by Deniz Utlu; translated by Jon Cho-Polizzi
Looks — by Hengameh Yaghoobifarah; translated by Jonas Teupert
Privileges — by Olga Grjasnowa; translated by Allison García
Food — by Vina Yun; translated by Thomas B. Fuhr and Wojtek Gornicki
Gegenwartsbewältigung [Overcoming the Present] — by Max Czollek; translated by Jon Cho-Polizzi
Together — by Simone Dede Ayivi; translated by Michael Sandberg
It is with profound hope that I offer this issue's introduction. In a time of political unrest, climate change, and a global pandemic, it is more important than ever to investigate how subjects constitute themselves and the world around them. As these intersectional issues progress, shift and intensify, we are faced with a responsibility to address these challenges collectively; I know the works of these scholars, artists, and activists are a step in the right direction. For each submission here is a piece of a mosaic from which one can gain critical understanding and foster a deeper sense of care and solidarity. As always, the editing process makes it clear that there is no one methodology that can address these challenges in their totalities; still clearer is the value and inspiration of collaborative effort. With this in mind, I invite our readers to enjoy these deeply enriching scholarly and artistic works.
On a final note, I would like to take this opportunity to extend a special thanks to TRANSIT's editorial team for their acumen and hard work; to Jon Cho-Polizzi, organizer, co-editor and translator for the Heimat project, whose time and effort have been invaluable; to the authors for their scholarship and critical engagement; to Ullstein Verlag, Fatma Aydemir and Hengameh Yaghoobifarah for allowing TRANSIT to publish the first English translations of selections from Eure Heimat ist unser Albtraum; and to Deniz Göktürk and the Department of German at UC Berkeley for their support. TRANSIT is excited to continue to publish peer-reviewed, open-source digital research, translations and art.
Sincerely,
Michael Sandberg
Managing Editor